Strategic Alliances
Providing the best possible solutions to our customers is key to the success of our clients and achieving our global mission. Riverside has developed strategic business relationships with some of the most respected and technology forward organizations in our industry. This global network means that we are able to deliver solutions for our clients' most challenging environmental decisions.
Since Riverside started doing business, we have enjoyed a special relationship with Colorado State University (CSU), our neighbor in Fort Collins. Long considered an academic leader in water resources engineering, CSU has steadfastly been an avid supporter and consistent partner to Riverside. Two of our board members received their doctorate and master's degrees from CSU and many of our Fort Collins-headquartered team also hold CSU degrees. Colorado State University and Riverside share a goal of observing and advancing our community and the world around us and we've lived that goal through our partnership on a number of projects, ranging from research and development to alumni collaborations. Riverside is currently working with the CSU water center to utilize the eRams platform to present flood inundation maps for our RiverTrak product.
George Mason University (GMU), Global Environment and Natural Resources Institute (GENRI) provides cutting-edge ideas and pioneering solutions for sustainable agriculture, water and renewable energy resources, while preserving the environment and eco-systems for future generations. Collaborative, inter-disciplinary, international research, education and training applications offer synergistic approaches to understand and develop place-specific sustainable solutions to globally inter-dependent problems. GENRI emphasizes management, preservation, and sustainable use of natural resources while maintaining the integrity of the environment. The program offers students and decision-makers with problem-solving skills on the conservation of natural resources and the ecology of natural systems. GENRI has partnerships with international institutions, such as the World Meteorological Organization (WMO), U.S. government agencies, and private industry.
The University of North Carolina Asheville's (UNCA's) National Environmental Modeling and Analysis Center (NEMAC) specializes in using science communication and delivery to develop decision-making tools for local and regional planners, decision makers, and the public. NEMAC's staff members have expertise in visualization, geographic information systems (GIS), programming, multimedia, marketing, community engagement, outreach, meeting facilitation, and environmental science. Located in Asheville, site of NOAA's National Climatic Data Center and NOAA's Cooperative Institute for Climate and Satellites, NEMAC is uniquely situated to address building applications and services to address Climate Resilience. During Riverside's SBIR Phase I project in 2014, the Riverside/NEMAC team worked to design and prototype a set of Application Programming Interface (API) services to discover, access, process, and present to users the various components of the NCEI severe weather database. We identified and contacted potential customers to discuss their needs regarding vulnerability of assets to storm-related hazards, such as flooding and extreme precipitation. Based on these interviews, we designed a solution that met their requirements for locating and accessing the appropriate and applicable NCEI data sets, combining the data with available socioeconomic data, and visualizing the data in ways that added value. In the current Phase II of the SBIR Riverside and NEMAC were joined by FernLeaf Interactive, LLC. Phase II development is in process to produce a product, as a feature in Riverside's RiverTrak application, that answers customers' flood risk-related questions and provides a tool for assessing, analyzing, and mitigating those risks.
Riverside Technology has partnered with the Iowa Flood Center (IFC), a state-funded entity within the IIHR Hydroscience & Engineering research unit of the University of Iowa College of Engineering. We have an agreement where hydrologic and hydraulic science/engineering will supported by IIHR and IFC, and Riverside will reach out to customers to support strategic and tacticcal decisions. IIHR and IFC bring more than a century of hydrologic/hydraulic/water resource expertise in the computerized collection and analysis of data by numerical modeling techniques. This has set the stage for a great diversity of capabilities ranging from model studies of specific hydraulic structures to computational fluid dynamics investigations of complex flow mechanisms. We are collaborating on a pilot project to produce inundation maps for the Turkey River in Iowa as well as expanding the application work done at the IFC for monitoring Iowa's rivers and streams in real-time. The Riverside/IIHR Hydroscience & Engineering/IFC collaboration provides planning and real-time water resource decision support based on innovative water science and proven customers service.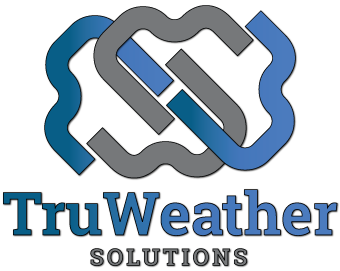 Riverside is proud to announce a relationship with TruWeather Solutions, a Service Disabled Veteran Owned Small Business (SDVOSB) headquartered in Virginia, and operating out of New York State. TruWeather is focused on accelerating weather science and technology from labs and universities into commercial operations. TruWeather's cutting edge capabilities provides clients a competitive advantage through organization-wide dissemination of highly customized weather messages and visualizations to plan, prepare and execute decisions and actions consistently for any type of weather scenario. TruWeather has a proven framework for recovering lost profits for weather sensitive businesses. By joining the functionality of Riverside's RiverTrak solution: real-time flood inundation maps, with TruWeather's weather forecasting data and alerting platform, we provide an end-to-end solution to improve the quality of data for emergency managers, first responders, community planners, and for businesses and individuals who are affected by weather and flooding. This serves as an essential source of information for planning, preparation, response and recovery. TruWeather and Riverside will work together towards a complex view of how water and weather events impact business intelligence and supply logistics decision, and simplifying that information for organizations. We will continue the ongoing work of assessing impacts of water quality and how it affects aquiculture and agriculture by way of heavy rains impacting specific areas, perhaps far from rain events because of nutrient run-off and how to best address and mitigate issues that arise. We are enthusiastic about this partnership and look forward to the many opportunities ahead of us as we continue to address the challenges of rapidly changing water and weather needs in our country and the world.